Developing World Class Athletes
The Athlete Development Model (ADM) is designed to provide the framework for the TIS to apply our resources in the correct spaces, as well as ensuring that we have clarity over why we are supporting each scholarship athlete.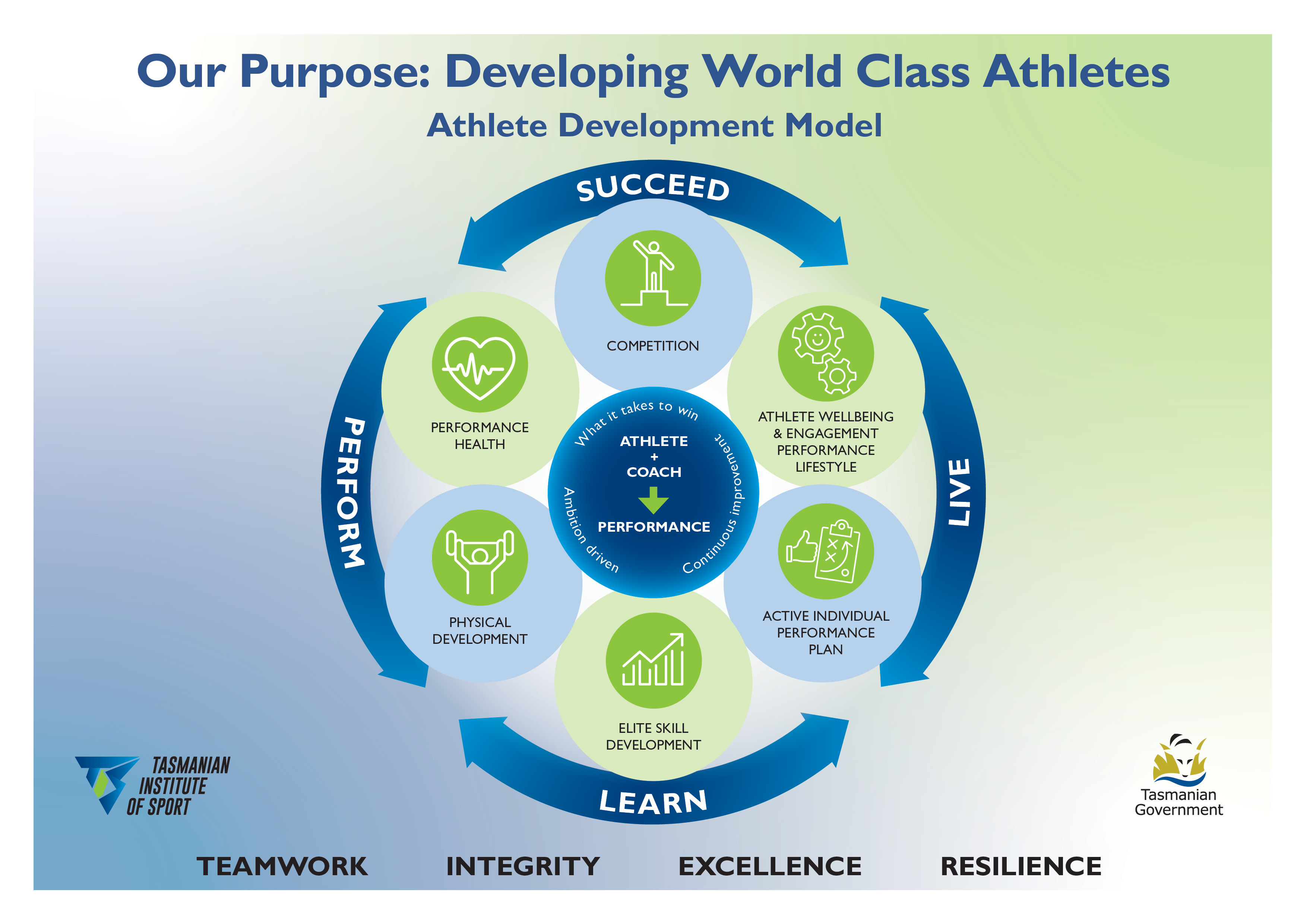 Our Approach
The Athlete Development Plan (ADP) established under this framework will be required for each High Performance scholarship athlete. This is not a detailed plan as per the Individual Performance Plan, but a high level overview of what the TIS expects the athlete to achieve by offering them support.
It is not directly related to competition results, instead more directly related to their progression along the performance pathway for their sport. For most TIS sports, this is currently selection into the designated national team NTC, however for some it will directly apply to selection into national representative teams.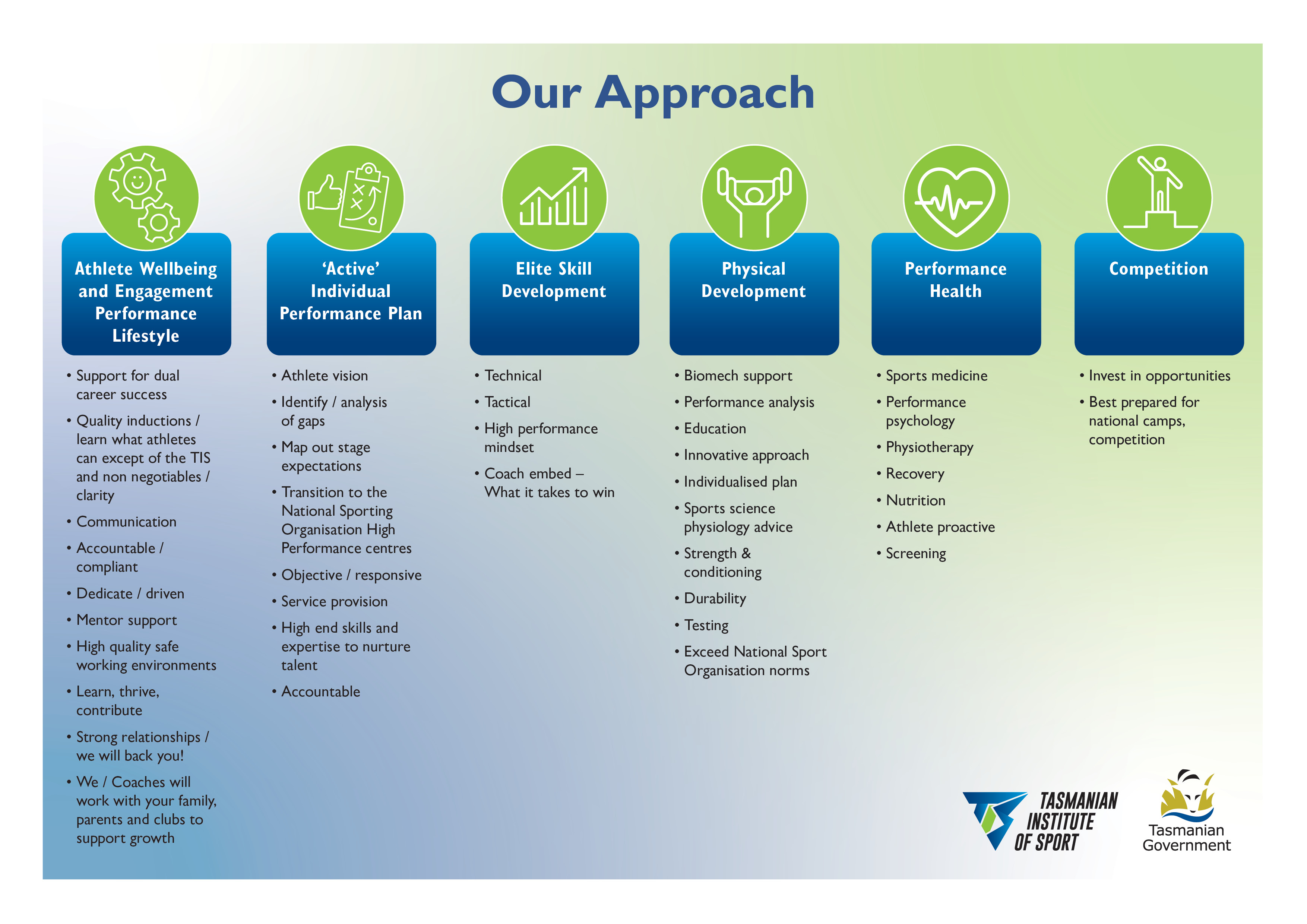 TIS Athlete Pathway
The TIS athlete pathway consists of six stages of skill and performance development: